CORE and Izzie's Gifts of Hope Foundation Award Scholarships to Students Affected by Organ Donation
2017 Isabelle Christenson Memorial Scholarship recipients recognized for organ donation awareness, community involvement and scholastic achievement
PITTSBURGH, August 31, 2017 – The Center for Organ Recovery & Education (CORE) and Izzie's Gifts of Hope Foundation are pleased to announce the 2017 Isabelle Christenson Memorial Scholarship winners. The scholarship recognizes individuals who have been directly affected by organ, tissue or cornea donation and honors each individual's contributions to organ donation awareness and service in their communities. Awardees will receive a scholarship of either $1,000 or $1,500.
"As either organ transplant recipients themselves or as the loved one of someone who is waiting for a life-saving transplant, the lives of these young people have been shaped and made possible by organ donation," said Susan Stuart, president and CEO, CORE. "They have channeled that personal connection into action— working to raise awareness throughout their communities by encouraging others to register as organ, tissue and cornea donors."
The 2017 recipients are: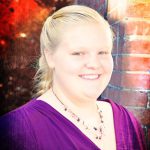 Victoria Birch of Butler, Pennsylvania, was born with biliary atresia, an infant liver disease, and received a transplant at 5 months old. Today, she is a freshman at Butler County Community College with a focus on pre-med studies. She has been an active CORE volunteer since 2015, even traveling to Harrisburg to tell her story to Pennsylvania state lawmakers. Ms. Birch's transplant has inspired her to become a pediatric anesthesiologist and work at a children's hospital.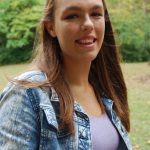 Elizabeth Burger of Dublin, Ohio, was born with biliary atresia and received a liver transplant soon after birth from a living donor who was a family friend. Ms. Burger is an active volunteer in her community, making Linus Project blankets, serving monthly meals to the homeless and sorting and packing food at the Dublin Food Pantry and Mid-Ohio Food Bank. She is a freshman at Otterbein University in Westerville, Ohio, working toward earning a Bachelor of Science in nursing. As a nurse practitioner, she wants to use her knowledge and experiences to give comfort and healing to others as so many have for her.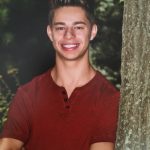 Scott Johnston of Wexford, Pennsylvania, was born with a heart condition and received a heart transplant at 13 days old. He loves to ski and is an avid biker and motocross racer. Mr. Johnston is a member of Team Alleghenies Transplant and has attended previous Transplant Games of America. As a freshman at the University of Utah, he will major in accounting with the goal of becoming a CPA. He has come to understand better the immense loving choice made by his donor family and pledges to live life to the absolute fullest and with gratitude for its joys and challenges.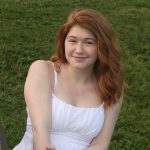 Cassidy Ryanna Parkin of Spencer, West Virginia, received a heart transplant at 18 months old. She is an active CORE volunteer, presenting at local high schools, sharing her story with local media and attending flag raising events. Ms. Parkin is also a two-time participant in the Transplant Games of America. She is a freshman at Marshall University where she plans to pursue a Bachelor of Science in nursing. As an organ recipient and future nurse, she wakes each morning with the hopes of positively influencing someone's life and aims to become a nurse who brightens her patients' day.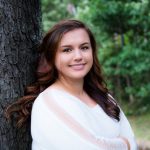 Melissa Tomajko of New Stanton, Pennsylvania, has been personally affected by the need for organ donation through her mom, who is on the kidney transplant waiting list. Ms. Tomajko is interested in being tested to be a living kidney donor for her mom. She has raised money for the Western Pennsylvania Kidney Kamp through a school fundraiser, and developed a school-wide "Diabetes Day" to educate her peers and teachers. She is a freshman at Westmoreland County Community College and pursuing an associate degree in nursing with a goal of earning a Bachelor of Science in nursing. As a nurse, Ms. Tomajko wants to take care of people and give back to patients because so many nurses have taken care of her mom and made them feel comfortable in very hard times.
Applicants for The Isabelle Christenson Memorial Scholarship included transplant recipients, living donors, waiting list candidates and donor family members. All applicants were required to submit essays about organ donation's influence in their lives, two letters of recommendation, and an acceptance letter from a college, university, trade or technical school. Scholarship recipients are selected by CORE, which supports Izzie's Gifts of Hope Foundation, an organization established to enrich the lives of children and families with chronic illnesses by providing fun-filled activities and outings that create normalcy and laughter during stressful times. For more information, visit www.izziesgifts.org.
About CORE
The Center for Organ Recovery & Education (CORE) is one of 58 federally designated not-for-profit organ procurement organizations (OPOs) in the United States. CORE works closely with donor families and designated healthcare professionals to coordinate the surgical recovery of organs, tissue and corneas for transplantation. CORE also facilitates the computerized matching of donated organs and placement of corneas. With headquarters in Pittsburgh and an office in Charleston, West Virginia, CORE oversees a region that encompasses 163 hospitals and almost six million people throughout western Pennsylvania, West Virginia and Chemung County, New York. For more information, visit core.org or call 1-800-DONORS-7.