Izzie's Gifts of Hope Foundation Scholarships Awarded
Recipients recognized for raising organ donation awareness and community involvement
PITTSBURGH, June 29, 2018 – The Center for Organ Recovery & Education (CORE) and Izzie's Gifts of Hope Foundation are pleased to announce the 2018 Isabelle Christenson Memorial Scholarship winners. The scholarship recognizes individuals who have been directly affected by organ, tissue or cornea donation, and honors each person's contributions to organ donation awareness and community involvement. Awardees will receive a scholarship of up to $1,000. Pittsburgh native Isabelle Christenson was a two-time transplant recipient who tragically passed away in 2010 when she was only 10 years old.
"Organ donation has shaped the lives of these scholarship winners," said Susan Stuart, president and CEO, CORE. "They have channeled that personal connection into action — working to raise awareness throughout their communities by encouraging others to register as organ, tissue and cornea donors."
The 2018 recipients are: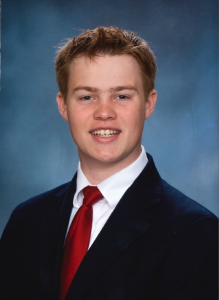 Jacob Ball, of Cranberry Township, Pennsylvania: During the tumultuous time when his younger brother, Luke, was waiting for a heart transplant, Jacob helped his family by mentoring his three other younger brothers. Luke received a heart transplant in 2010. Today, Jacob continues to support organ, tissue and cornea donation by sharing his brother's story. He is looking forward to college at the University of Delaware and pursuing a future in biomedical engineering, where he hopes to contribute to advancements in the field of transplantation.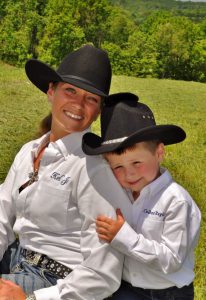 Kelli Jo Lovich, of Butler, Pennsylvania: Her 4-year-old son, Colbee, died tragically four years ago and became an organ donor, saving the lives of three others. The Lovich family has been a strong advocate for organ donation, establishing a memorial scholarship fund to support qualifying applicants' further education as well as fund one year of daycare tuition for a 4-year-old whose family is in financial need. Inspired by the work of a nurse during her son's care, Ms. Lovich is working toward becoming a flight nurse, attending classes at Butler County Community College now, and starting at UPMC Shadyside School of Nursing soon.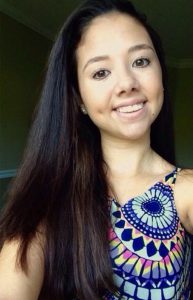 Lauren Shields, of Stony Point, New York: After being diagnosed with an enlarged heart and heart failure, Ms. Shields received a transplant in March 2009 when she was 8 years old. She and her family became involved in raising organ donation awareness across the state. On Oct. 4, 2012, Gov. Andrew Cuomo signed "Lauren's Law" to increase the number of organ donors in New York state by adding the option to designate oneself as an organ donor on a driver's license application. Nine years after her transplant, she will attend Quinnipiac University in the fall with plans to become a pediatric cardiologist.
Paul Staton, of Upper Arlington, Ohio: His dad's kidneys began to fail when Paul was in middle school. Until his dad received a kidney transplant in October 2013, the nightly eight-hour dialysis treatment greatly affected his dad's ability to be engaged with Paul's sporting events. Paul became an energetic advocate for organ donation awareness and volunteered with LifeLine of Ohio, and organ procurement organization. This fall, he will be a sophomore at the University of Cincinnati with a focus on marketing and international business.
Applicants for The Isabelle Christenson Memorial Scholarship included transplant recipients, living donors, waiting list candidates and donor family members. All applicants were required to submit an essay about how organ donation had influenced their lives, two letters of recommendation, and an acceptance letter from a college, university, or trade or technical school. Scholarship recipients were selected by CORE, which supports Izzie's Gifts of Hope Foundation, an organization established to enrich the lives of children and families with chronic illnesses by providing fun-filled activities and outings that create normalcy and laughter during stressful times. For more information, visit www.izziesgifts.org.
# # #
About CORE
The Center for Organ Recovery & Education (CORE) is one of 58 federally designated not-for-profit organ procurement organizations (OPOs) in the United States. CORE works closely with donor families and designated healthcare professionals to coordinate the surgical recovery of organs, tissues and corneas for transplantation. CORE also facilitates the computerized matching of donated organs and placement of corneas. With headquarters in Pittsburgh and an office in Charleston, West Virginia, CORE oversees a region that encompasses 150 hospitals and almost six million people throughout western Pennsylvania, West Virginia and Chemung County, New York. For more information, visit core.org or call 1-800-DONORS-7.